About Solaren Risk Management
Solaren is a Leading Provider of Security & Police Personnel based in Nashville Tennessee & provides services to the Southeastern United States.
Solaren Risk Management was founded in early 2017 by two friends, Jack K. Byrd III and Curtis E. Dodson. Solaren Risk Management has proudly delivered unarmed and armed security services, off-duty police services, and investigation services for commercial and government clients. Our presence ensures the security of people, properties, and assets.
Our Officers share an unwavering commitment to safeguard every post under our watch. Solaren is a leading provider of security and police personnel in the state of Tennessee and the southeastern United States. Let us serve you today.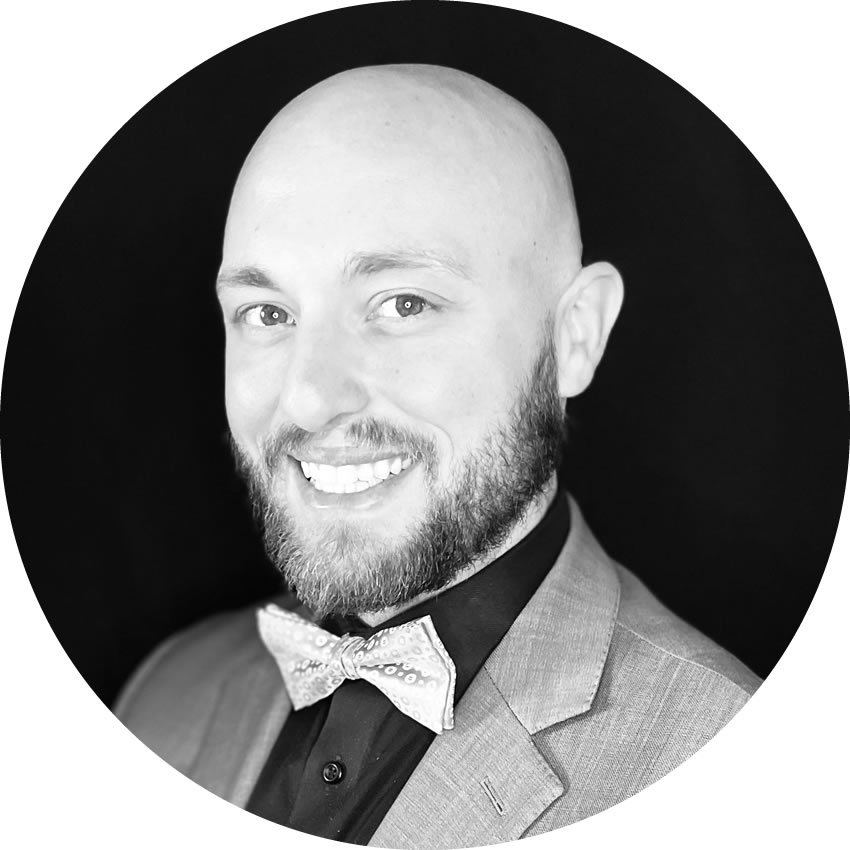 Jack K. Byrd III, CEO
Chief Executive Officer
View Bio
Jack K. Byrd III was born and raised in the middle Tennessee area. He graduated from Wilson Central High School in Lebanon, TN. For his undergraduate degree he attended Trevecca Nazarene University in Nashville and obtained a Bachelor of Science in Public Policy. Byrd attended graduate school at Cumberland University and obtained a Master's of Science in Public Service Management. At 19 years old Byrd began his career with the Davidson County Sheriff's Office where he worked as a paid intern. Upon his 21st birthday the DCSO sent Byrd to their training academy. Byrd was promoted to Corporal upon his one year anniversary with the DCSO. Byrd was moved to the Armed Services Division where he was responsible for the transportation and movement of inmates. Byrd was reassigned for various innovative community projects for extended periods of time. Some of those assignments were "Toys for Tots" and the "Sober Ride Campaign." In 2014, Byrd joined the ranks of the United States Marshal Service as a District Officer.
Professional Honors & Activities
In 2015, Byrd was named the Ambassador of the Year for the Davidson County Sheriff's Office, the highest honor the agency has. Jack and his business partner business, Curtis Dodson began imagining Solaren in late 2016. In June of 2019, Mr. Curtis E. Dodson announced his retirement from the firm. As CEO, Byrd has focused on accelerating growth and helping to achieve the vision of becoming a truly national company. Byrd directs the law enforcement division of Solaren which has over 200 law enforcement officers, operates in 5 states, and performs various functions such as security, road closures, and logistics defense. Byrd also serves as the chairman of the Growth and Development Board for Solaren. Byrd is a member of the Nashville Chamber of Commerce, the Nashville Convention and Visitors Bureau, and the Crossings Nashville Action Partnership. He lives in Antioch with his fiancée Kathleen and their dog "Ranger."
View Bio
David Leavitt joined Solaren Risk Management as Special Projects Manager in November 2021. David spent seven years at the Nashville Fire Department as a paramedic before joining the Metro Nashville Police Department in 2001. Over his twenty-year law enforcement career David rose to the rank of captain and headed the Special Events and Secondary Employment Units. David was responsible for coordinating department resources to provide traffic control and security for all large events in the city of Nashville. This included all sporting events and large city events such as CMA Fest, the Rock and Roll Marathon, and the 2019 NFL Draft. David also coordinated the department's response to recent incidents to include: the 2020 Christmas Bombing, the 2020 Tornado, the 2020 Flood and the city-wide response to the Pandemic.
David holds an M.P.A. from Columbia Southern University and completed the prestigious Senior Management Institute for Police in 2017 hosted by the Police Executive Research Forum. David also received the Trilogy Award in 2019 after completing all three phases of the FBI LEEDA Police Management Training Series. Recently, David was promoted to Operations Manager at Solaren and now oversees unarmed security, armed security, off-duty law enforcement, traffic control and training.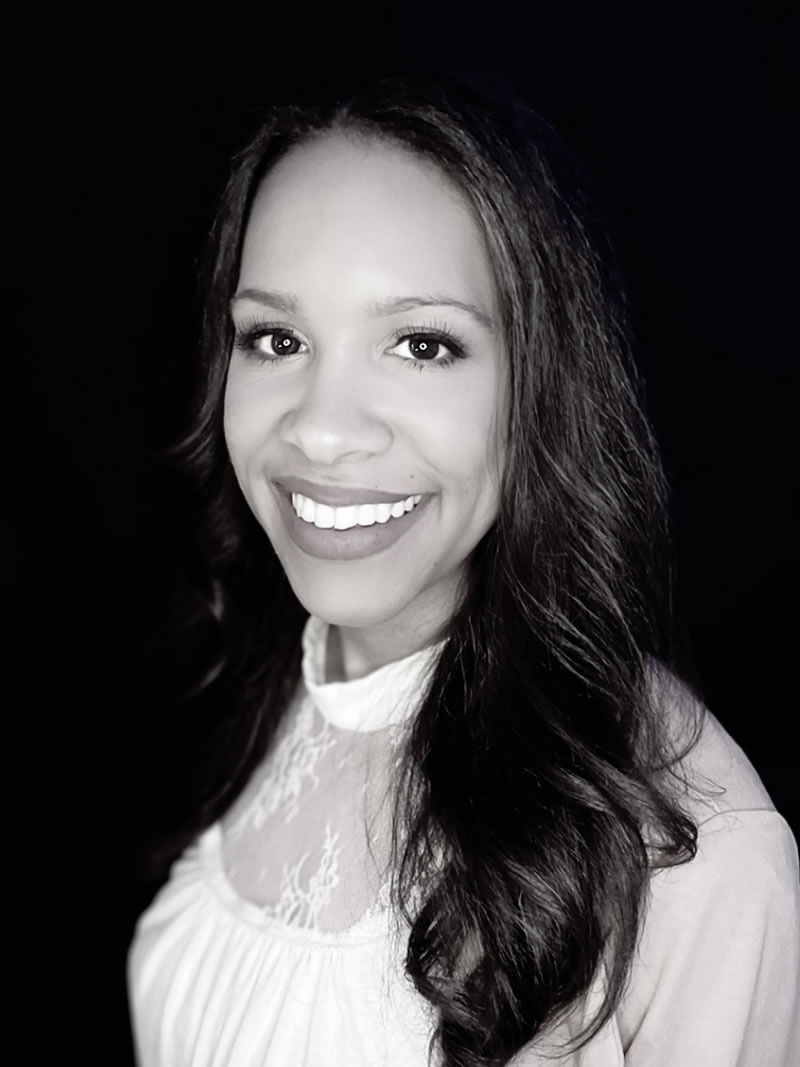 View Bio
Bethany Gill joined our team in December of 2017. Bethany is originally from Lexington, KY but has lived in Nashville since she was 7. She graduated from McGavock High School and moved back to Kentucky to attend WKU for her freshman year of college, majoring in Animal Science. After a year, she decided to return to Tennessee and moved to Murfreesboro to attend MTSU where she continued with the same major. While at MTSU, Bethany was an active member of Zeta Tau Alpha, serving as Philanthropy Chair. Since graduating Bethany has joined the Murfreesboro alumna chapter of her sorority, and currently serves as their Fundraising Chair. She has now moved back to Nashville, where she lives with her boyfriend Leon, and their 3 dogs, Harley, Charlie, and King. They hope to soon have a home with a yard, so they can adopt more dogs.
Bethany started at Solaren in December of 2017 as an Executive Assistant in the Security Division where she handled all security scheduling and payroll. As Solaren grew, Bethany transitioned to fill the position she currently serves in as an Administrative Support Analyst. In this position she supports business development and various other administrative missions. Bethany currently serves as the Chairwoman of the Staff and Officer Appreciation Committee for Solaren. She hopes to continue with Solaren as the business grows and flourishes.
Todd Edwards
South West Value Partners Account Manager
View Bio
Todd Edwards hails originally from the northern part of Illinois, where he graduated high school and ultimately joined the Army out of college where he achieved the rank of Captain. After returning from a deployment to Iraq (2009) and two state side tours in Indiana (2010-2011), Todd worked as an Operations Manager in the manufacturing field out of the Cincinnati area, where he utilized his undergraduate degree in Manufacturing Engineering from Western Illinois University. Seeking warmer climates, he moved south to Tennessee and while working in security around the greater Nashville area, he finished his MBA from Phoenix University. His greatest achievement to date, as he will say, is finding and marrying his wife, Agnes Mae, and gaining his son, Dwayne.
Todd Edwards is an Account Manager at Solaren Risk Management and functions as the Director of Loss Prevention for the Grand Hyatt Nashville, working with clients and guards to meet the changing demands that are intrinsic to providing a safe working environment in middle Tennessee's Hospitality industry.
Adam Bailey
Icon Entertainment Group Account Manager
View Bio
Adam Bailey was born in Chattanooga, Tennessee. Shortly after, his family relocated to Livingston, Tennessee where he would be raised. Adam attended high school at Livingston Academy. He was the marching band drum major and graduated in 2008 with Honors. After graduation, he obtained his EMT-IV license and worked at the county ambulance service in Livingston, TN. Adam joined the Solaren team in June of 2018. In 2020, he was promoted to the leadership team as a night time FOC and compliance. In June of 2022, Adam took over as the Account Manager for Icon entertainment. He currently resides in Overton County. In his free time Adam enjoys spending time with his 2 daughters Kiley, and Quinn.
Fynn Sternagel
Payroll
Coordinator
View Bio
Fynn Sternagel was born in Nashville, TN and is currently studying Aerospace Engineering at Purdue University. He started working with Solaren as an intern in May of 2022. He now acts as the Project Manager for the Byrd Farm and Payroll Coordinator for Solaren Risk Mangement.
Chuck Farris
Fleet
Manager
Michelle Warren
Field Operations Coordinator
View Bio
Michelle Warren joined Solaren as a private contractor in December of 2017. Mrs. Warren was born in Germany to United States parents and soon moved back to the United States when she was 8 years old. Her father eventually got stationed at Fort Campbell, KY, which brought her to Middle Tennessee. In 2006, Mrs. Warren started her Law Enforcement career and continued to advance her career to the Federal level. She graduated Summa Cum Laude at Christian Brother University in Memphis, TN, with a Bachelors in Business Administration and Finance.
One of her greatest achievements was graduating from the Federal Law Enforcement training academy and receiving an award for being the highest rank in her class. During her free time, she loves being outdoors or simply being active. She has two fur babies, Atlas and Oskar. She is SSI certified in scuba diving and carries Level A-license in sky diving with 32 jumps. Michelle recently made the decision to further her career with Solaren and accepted a position as Field Operations Coordinator that focuses on the Grand Ole Opry, Gaylord Opryland Hotel and Good Neighboring festivals.
Nathan Morgan
Account Manager
View Bio
Nathan Morgan was born and raised in Middle Tennessee where he attended Warren County High School and graduated in 2012. Immediately after high school, Nathan joined the Military as an Army National Guard Infantryman. He served in the Army National Guard for six years and served one term in Poland for eleven months. While in Poland, he was crossed trained as a tanker and became a team leader. He ended his military career as a corporal with multiple awards including Army achievement medal and the Expert Infantry Badge. Before Solaren, Nathan served as a corrections officer at the Wilson County Sheriff's Department.
Nathan joined Solaren in June of 2021 and currently serves as the Security Field Operations Coordinator and is over the Law Enforcement Division of Solaren. Since being in this position, Nathan believes his communication skills and leadership have become a great asset to the company, his clients, and security contractors. Not only is Nathan dedicated to his work and service, he is also a dedicated husband and father. Nathan and his wife have been together since 2017. They have three wonderful boys together named Carson, Bentley, and Hayden. Nathan also has two special siblings whom both have disabilities; he believes that growing up with his siblings, it has given him a passion for individuals with mental illnesses and he has instilled a great amount of compassion for patients and others.
Russell Reuther
Field Operations Coordinator
View Bio
Russell Reuther grew up in White House, Tennessee and graduated from White House High School in 2008. After graduating high school, he accepted a job as a bouncer at Jason Aldean's Roof Top Bar4 in Nashville. Russell joined Solaren in 2018 and currently serves as a Field Operations Coordinator on our nighttime shift.
He recently graduated from GLOCK Armour School which he gained the opportunity in serving as Solaren's Armory Officer in Nashville, Tennessee. Outside of Solaren, Russell enjoys spending time with his family and friends. He also has the privilege in being one of Solaren's Armed Security Guards.
Joey Grosser
Field Operations Coordinator
View Bio
Joey Grosser grew up in the Northwest Suburbs of Chicago and moved to Tennessee in the beginning of 2019. Joey joined our team in the summer of 2021 as part of the Law Enforcement Division. Before Solaren, Joey spent 2 years as a patrol officer in Gallatin, Tennessee. Joey graduated from Tennessee Regional Law Enforcement Academy at Walters State Community College with high Academic Honors.
After his experience as a Law Enforcement Officer, Joey took a Field Operations Coordinator position where he oversees and schedules around ten different armed and unarmed security contracts. Joey has a younger brother and older sister that still live in Chicago, but is hoping they join the southerners soon! When Joey isn't working, he enjoys cheering on Chicago sports teams, wake surfing on Old Hickory Lake, or listening to music.
McKayla Hamilton
Best Events Account Manager
View Bio
McKayla Hamilton was born and raised in Nashville, TN and graduated from high school at Aaron Academy in 2014. McKayla is currently pursuing a bachelor's degree in business management at Volunteer State Community College.
McKayla has been in the security industry for six years for Allied, BEST and now Solaren as of September 2022. McKayla is the Account Manager for BEST events.
Ethan Wilkerson
Training Coordinator
View Bio
Ethan Wilkerson moved to Fort Campbell, KY in 2015. He was a member of the U.S. Army where he became a communication specialist. In 2018, Ethan was honorably discharged from the U.S. Army and eventually moved to Tennessee. Shortly after leaving the military, he worked for the Montgomery County sheriff's office for approximately 2 years.
While serving in the military, Ethan gained a passion for security which led him to pursue a career here at Solaren where he successfully uses his knowledge and previous experience to appropriately train individuals to be effective armed/unarmed security officers. Ethan is currently the Training Coordinator as well as the Assistant Account Manager for the Icon Entertainment Group that is located in downtown Nashville, Tennessee.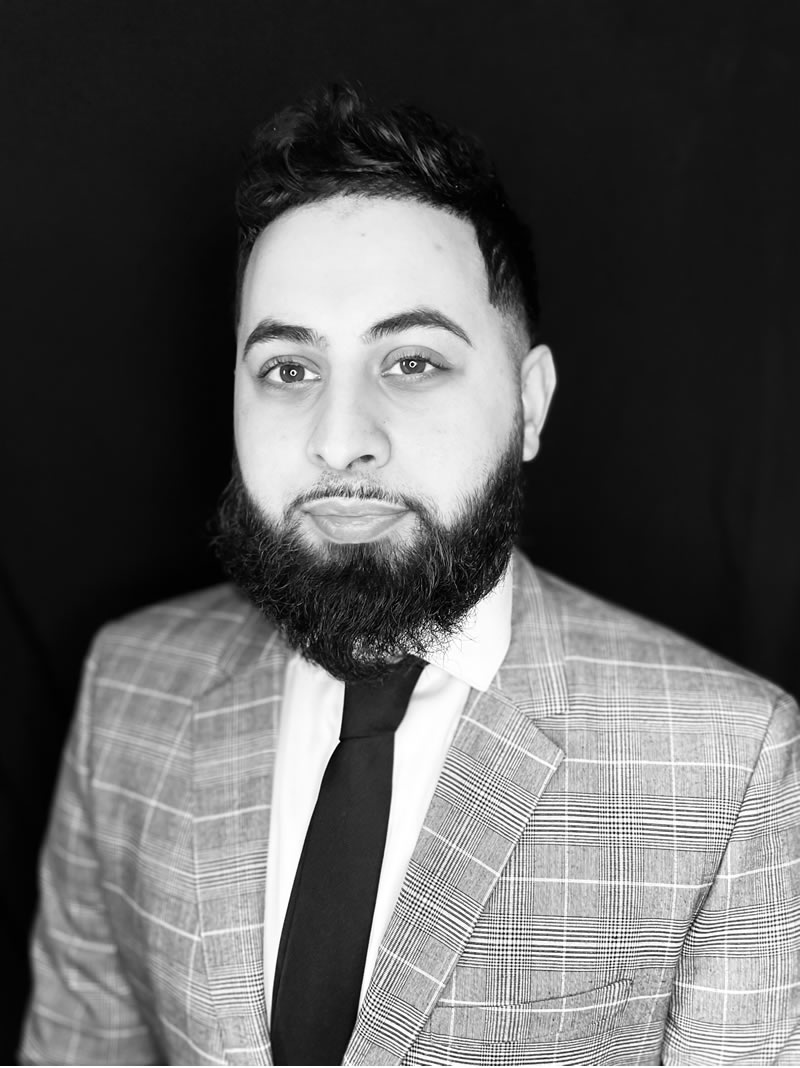 Hero Ibrahim
Master Fleet Technician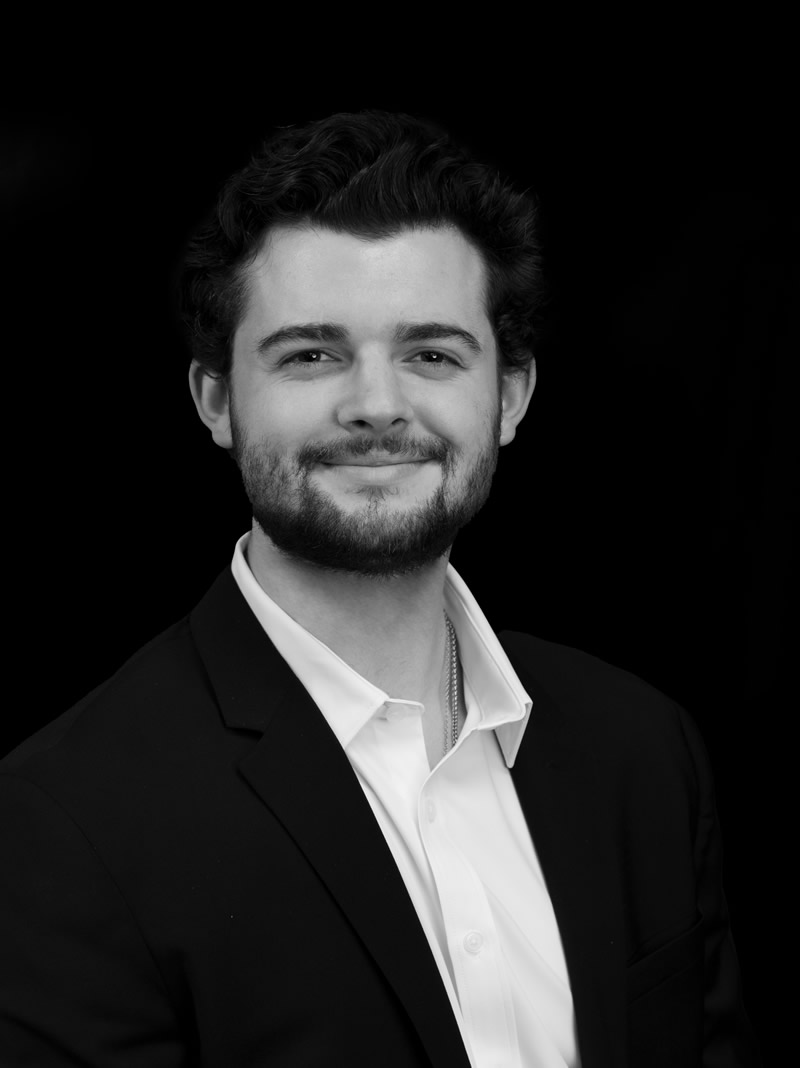 Taylor Pepper
Media & Marketing Coordinator
View Bio
Taylor Pepper was born and raised in Nashville, TN and graduated from Pope John Paul II High School in 2017. Taylor pursued a master's degree in strategic communications at High Point University, graduating in 2022. Taylor has experience as a small business owner with his own coffee shop in Hendersonville, TN and photography freelance, for Cracker Barrel ecommerce and CMA events.
Taylor has been with Solaren since May of 2023 and operates as the company's Media and Marketing Coordinator.
Abigail Avery
Legal Intern
View Bio
Abigail Avery was born in Saint Louis, MO and graduated from Liberty High School in Missouri. She then graduated with a BA in Public Policy and Leadership from the University of Mississippi. She is currently going into Law School and is practicing as a Legal Intern here at Solaren.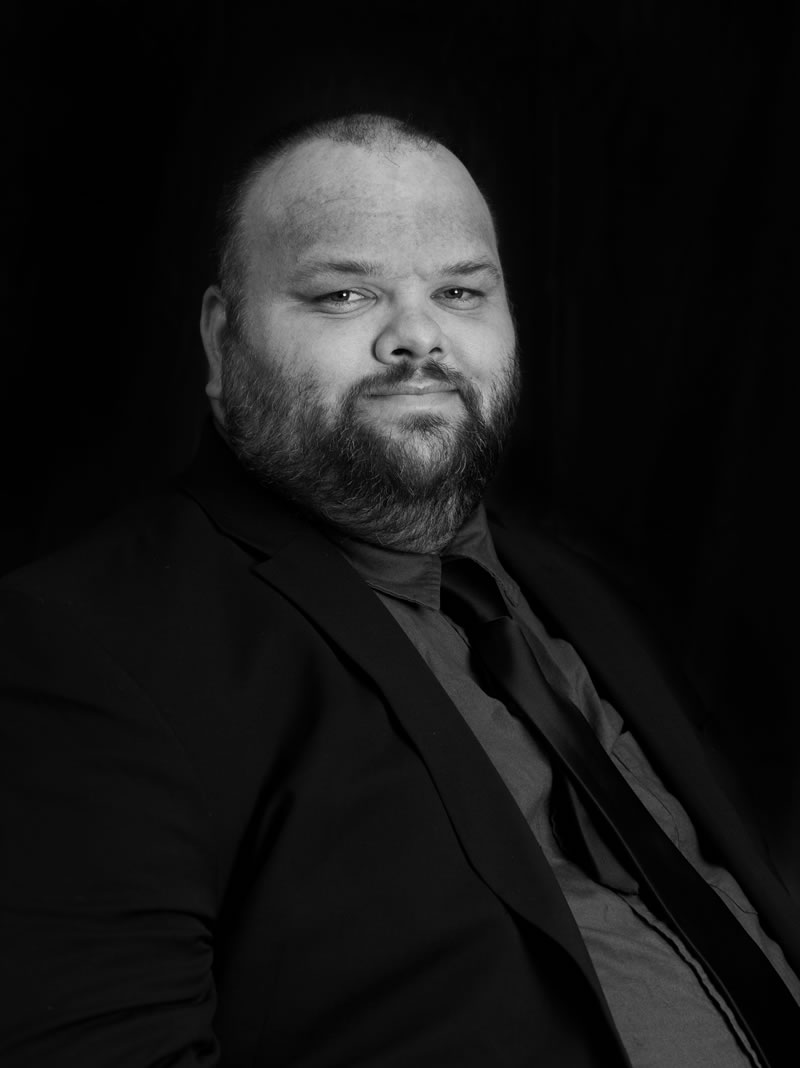 Brandon Bullock
Traffic Control & Client Contracts
View Bio
Brandon Bullock was born in Binghamton, NY and has lived in multiple states and countries due to his father being in the Army. Brandon graduated from South View High School in Fayetteville, NC in 2008 and joined the Air Force immediately after. In the Air Force, Brandon worked in the security forces, military police, until he transitioned to private security. Brandon has worked for Gardaworld, Walden and now Solaren as of March 2022. Brandon leads traffic control and assists with client contracts.
Testimonials & Reviews
Solaren is a Leading Provider of Security & Police Personnel based in Nashville Tennessee & provides services to the Southeastern United States.
"Thank you for SAVING MY ENTIRE BUSINESS Solaren Risk Management, Your impeccable security team is incredible. You guys go above and beyond the call of duty for people!"
"I would say it's a great company to work for you want part time work simply because your able to have very flexible hours which is great if you want some extra money. Management is very friendly as well. They make you feel like your not just another body of the company but instead like a key factor of the company."
"5 Star services for the security guard services of Solaren Risk Management
5252 Hickory Hollow Pkwy Suite 168, Antioch, TN 37013"
Solaren Risk Management is employed by top brands in the industry. These are just a few examples of some of our clients. Police Special Event Security
Nashville & Middle Tennessee
Solaren Risk Management was founded in early 2017 by two friends, Jack K. Byrd III and Curtis E. Dodson. We have proudly delivered unarmed and armed security services, off-duty police services, and investigation services for commercial and government clients. Our presence ensures the security of people, properties, and assets. Our Officers share an unwavering commitment to safeguard every post under our watch.
Solaren is a leading provider of Security & Police Personnel in the state of Tennessee & the Southeastern United States.